This post contains affiliate links. Affiliate disclosure: As an Amazon Associate, we may earn commissions from qualifying purchases from Amazon.com and other Amazon websites.
This article showcases our top picks for the Best Computer Chairs For Gaming. We reached out to industry leaders and experts who have contributed the suggestions within this article (they have been credited for their contributions below).
We are keen to hear your feedback on all of our content and our comment section is a moderated space to express your thoughts and feelings related (or not) to this article This list is in no particular order.
This product was recommended by Bill Elafros from Elafros Consulting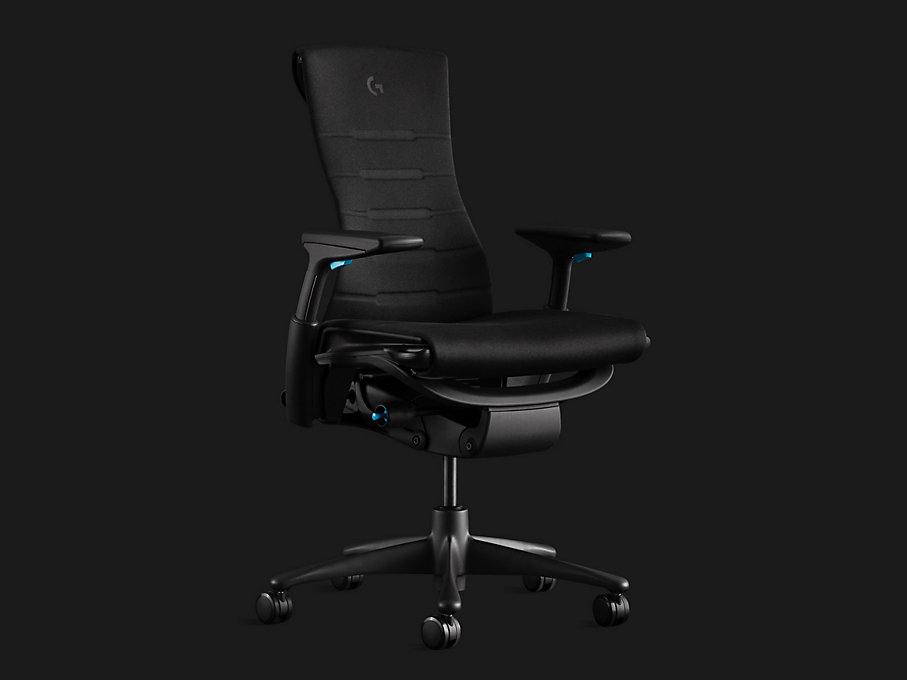 If you want the best gaming chair that's sleek, attractive and super comfortable look no further than the Herman Miller Embody. It's expensive, but well worth it. After years of throwing out random gaming chairs I decided to splurge and haven't replaced my chair in ages. It's incredibly customizable and ergonomic for a wide range of body types. Logitech even partnered with them to bring out an official gaming edition.
---
This product was recommended by Toby Dash from Five Star Skincare
I bought this chair as a gift for my best games geek friend, and I am extremely happy with my choice. Especially the person I bought it for is very picky but he loves it. It's a very comfortable lazy desk chair. The footrest is sturdy and the back design helps prevent from having bad posture while spending long hours at the computer gaming or working!
---
This product was recommended by Dan Leshock from The Webaround
This affordable ergonomic chair is perfect for any gamer. It has a wide seat to accommodate any body style, an adjustable lumbar support to ensure you are sitting correctly for long gaming sessions, and a limited lifetime warranty on major parts. This ensures that regardless of the long gaming sessions, you will always be covered by the company with this chair. Plus the ergonomic backrest and padding make it a very comfortable chair overall.
---
This product was recommended by Drew Kalinski from Rigvana
It is hard to find a gaming chair that is comfortable for someone who is over 6ft. Chairs in the lower price bracket tend to be more suited for people with a smaller frame. Headrest never tends not to reach your head sometimes not even getting past your neck. To chair not even properly supporting the weight of someone over 180 LBs. The struggle to find a comfortable gaming chair for a fully-grown man is exhausting. Then there is the Corsair T1 which in my opinion every part of the chair is built with quality materials that is comfortable and durable for anyone that has the gift of height. It's a solid and well-built that won't let you down when it comes to comfort and quality. The only down side to the chair is the max height you are able to adjust too. I have seen chair go higher but it is enough for it to be comfortable
---
This product was recommended by Muhammad Mateen Khan from PureVPN
Most gaming chairs try to market themselves as being luxuriously upholstered with leather. Secretlab has shown fabric is the way to go. Between the Secretlab Titan's SoftWeave fabric exterior and extremely plush padding, you won't find anything softer or more comfortable than this. This throne of gaming chairs also comes with a larger seat, subdued molding, and built-in lumbar support, so it really is unlike anything else on the market..
---
This product was recommended by Vans Pat from Gifting Area
The Aeron from Herman Miller is an incredibly premium-built chair with a fairly hefty price tag. It is an ergonomic gaming and office chair which helps users maintain a natural sitting posture. With simplicity and functionality in its design language, the Herman Miller Aeron offers a wide range of adjustments, lumbar support angles, and variable chair height. Also, it comes in 3 color options: graphite, carbon, and mineral.
---